Management Team
David Willcutts
Chief Executive Officer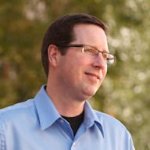 Mr. Willcutts brings over 20 years of healthcare expertise to ONRAD. Most recently Mr. Willcutts served as President of Univita Healthcare's Integrated Home Care business unit (IHC), uniquely providing services in the home supporting health plans, hospitals and MSOs. Prior to that he served as the Co-founder, CEO, and Chairman of the board for Ancillary Care Management (ACM)(now Novologix), leading the organization's growth from start up to managed care contracts covering over 35 million lives with large health plans throughout the United States.
Alix Vincent, M.D.
Chief Medical Officer

In addition to his position as Chief Medical Officer at ONRAD, Dr. Vincent is also the CEO of ONRAD Medical Group, where he played an integral role in designing the company's PACS and RIS network capabilities. Dr. Vincent has a B.S. in Chemistry from Southern College in Collegedale and completed an M.D., internship, residency and Fellowship in Neuroradiology from Loma Linda University in Loma Linda, CA. He also holds a Certificate of Added Qualification in Neuroradiology. Dr. Vincent is certified by and a Diplomat of the National Board of Medical Examiners and the American Board of Radiology.
Jesse Salen
Chief Technology Officer

Jesse is responsible for the long-term vision and strategy of the Technology Department at ONRAD. His career spans over 15 years with extensive leadership experience in healthcare and technology at ONRAD, GE Healthcare, Hitachi Data Systems and Memorial Sloan-Kettering Cancer Center. He has an MBA from The Paul Merage School of Management at the University of California, Irvine.
Daniel Brazell
Vice President, Operations

Daniel is responsible for the Operations, Account Management, Physician Recruiting and Credentialing Departments at ONRAD. Daniel ensures that all client needs are met by means of day-to-day oversight and adequate physician and administrative staffing in line with the long term growth of ONRAD. Daniel has an MBA in Health Care Administration from Loma Linda University in Loma Linda, CA.
Michelle Metcalf, CPA
Vice President, Finance

Michelle manages the Finance Department. She has over twenty years of experience with accounting, finance, and administration in both private and publicly held corporations. Prior to ONRAD, Michelle was the Area Controller at Republic Services, Inc., of Orange County.
Scott Seberg
General Manager, Subspecialty Business

Before joining ONRAD, Scott was the CEO of Meridian Regional Imaging, a professional radiology services provider, which was acquired by ONRAD in 2010. Scott manages the subspecialty business out of ONRAD's Chicago offices. Prior to joining Meridian in 2001, Scott served as the Executive Director of Ancillary Services at Weiss Memorial Hospital, and previously as the Director of Practice Management in the Department of Radiology at the University of Chicago Hospital. He has over fifteen years of diagnostic imaging experience across multiple practice settings, including multi-site freestanding facility management with TME, Inc., a Houston-based for-profit imaging corporation, and five years as the Manager of Utilization and Financial Analysis with Medicon, Inc., a national radiology management services organization located in Northbrook, IL.
Are you ready to learn more about working with ONRAD?