On-site Radiology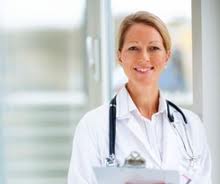 ONRAD offers on-site hospital radiology services through a unique hybrid model. Completely customizable solutions for permanent on-site hospital radiology services can meet the on-site radiology needs of any hospital. ONRAD can work with you to select a physician that will work on-site on a permanent basis.

Turnkey Hybrid Hospital Radiology Services
In addition to on-site hospital radiology services, customers also have access to ONRAD's large network of top quality teleradiologists, many of whom are fellowship trained and can provide subspecialty interpretations. Learn more about ONRAD's teleradiologists. ONRAD averages only 13 teleradiologists credentialed at each facility, which saves significant time and money over some competitors that require all their teleradiologists to be credentialed.
Building Partnerships
We understand that on-site hospital radiology service is more than simply providing radiology interpretations. Our radiologists strive to build key medical staff relationships and reach out to your referral base. When you partner with ONRAD for your on-site radiology coverage needs, you can be confident that you are getting a complete professional radiology solution.